En effet, ça n'a pas l'air de chômer !
Effectivement, la liste de changements est ultra longue et riche en nouveautés ! C'est bien, ce pont s'annonce chargé

Le jeu ajoute le multiplayer (et une ristourne de 20%) :
Today, band together in 2v2 matches or face each other in a free-for-all of up to four players. Take the reins of either the Atreides, Harkonnen, Fremen, or Smugglers. Any open spots can be filled with AI-controlled factions ranging in difficulty from easy to insane, and each game can be tailored to suit your preferences, including map size and sandworm, storm, and Sietch activity. Victory conditions are also up to you!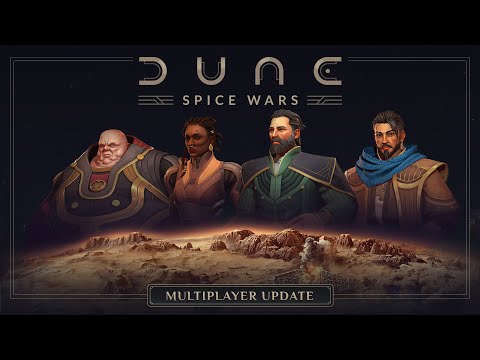 Je suis content que le jeu progresse, mais le multi sur ce genre de jeu ça ne me parle pas du tout. Quand je vois la durée d'une partie en solo, sur une petite map en difficulté moyenne, je ne vois pas trop comment je pourrais y trouver un intérêt et une organisation viable en multi.
Bon j'ai vraiment du mal avec l'UI et le rythme des games pour le moment, je vais attendre qq updates.

Trop lent/rapide ?
Et combien de temps dure une partie en moyenne ?
J'aurais tendance à te rejoindre sur le rythme. Je m'attendais à quelque chose d'un peu plus pêchu (comme Northgard), les parties sont vraiment très longues, comme un civ-like, impossibles à terminer en une session de jeu.
Super lent, avec une UI pas super limpide surtout au début, pour le moment je suis loin du coup de coeur de Northgard même si j'ai confiance dans le studio.